I'm still running down the list of CNNGo's 'Best' Tokyo food list of 2011, and I've stumbled across another great restaurant. Yes I could copy/paste all the winners here, but I'm picky when it comes to restaurants as I'm not super keen on paying too much for food and I really enjoy some authentic and somewhere friendly where me and my geeky friends (all in our 20s) will be welcome. Bassanova falls straight into that category and it's a RAMEN PLACE (tick!).
You know a ramen place is good when you put the name into google and lists of ramen blogs come up. Ramen Adventures, Rameniac and SushiDay have all written about it, and Keizo from Go Ramen even works there! You pay for your ramen at the ticket machine as you enter (you may need to be careful here – apparently there are no pictures).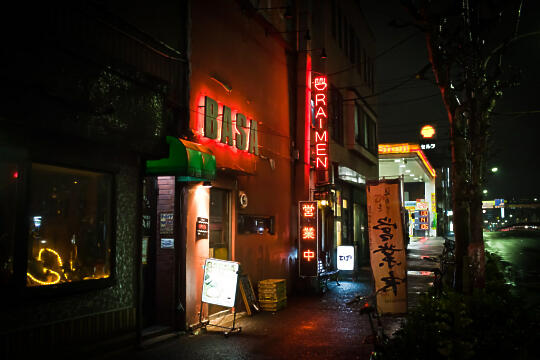 Easy choice is the Tonkatsu ramen, but I've read three blogs now that say the Thai Green Curry Ramen is the best on the menu! SushiDay's blog has some great pictures. Bassanova is about 30 mins away from Shinjuku Station by public transport.
Address:
1-4-18 Hanegi, Setagaya-ku, Tokyo 03 3327 4649
Hours/Times:
Monday – Friday, 5 p.m.-2 a.m.; Saturday, Sunday & Public Holidays, noon-2 a.m.



View Schuki in Japan in a larger map